Human factors, security and risk management
Human Factors is a configuration of Creative Collaboration which focuses on the implications of human physical limits, the implications of human cognitive limits such as Dunbar's number, and implications of fear (in particular the lack of psychological safety) on collaboration, security and risk exposure.
The Human Factors service accelerates organisational learning with the help of three complementary workshop formats:
Open Space workshops, to power a continuous knowledge creation spiral that breaks through the barriers of established disciplines, management structures, groupthink, and physical distance
Model Oriented Domain Analysis workshops, to question implicit assumptions and to facilitate multisolving, assisted via online inquiry and access to our collective transdisciplinary knowledge from working with more than 100 organisations
Steering workshops, to validate shared understanding, nurture mutual trust, assess risks and unknowns, overcome cultural inertia, and adjust priorities of programmes of work as needed
Our methodology offers a systematic approach for conducting commonality and variability analysis across organisational silos, interfaces to the outside, and entire economic ecosystems (to identify strengths, vulnerabilities, opportunities and threats), and also for unlocking the tacit knowledge needed to translate the results into trustworthy and reliable collaboration patterns and solution designs.
S23M's human factors, security, and risk management experts assist your organisation with techniques for nurturing mutual trust and with tools for activating collective intelligence, including a risk modelling framework and our backbone of 26 critical thinking tools.
The human lens is an intuitive visual language for human social behaviour that helps your organisation to make sense of the world and your specific environment from a human perspective, to evolve your organisational values, and to structure and optimise human activities accordingly.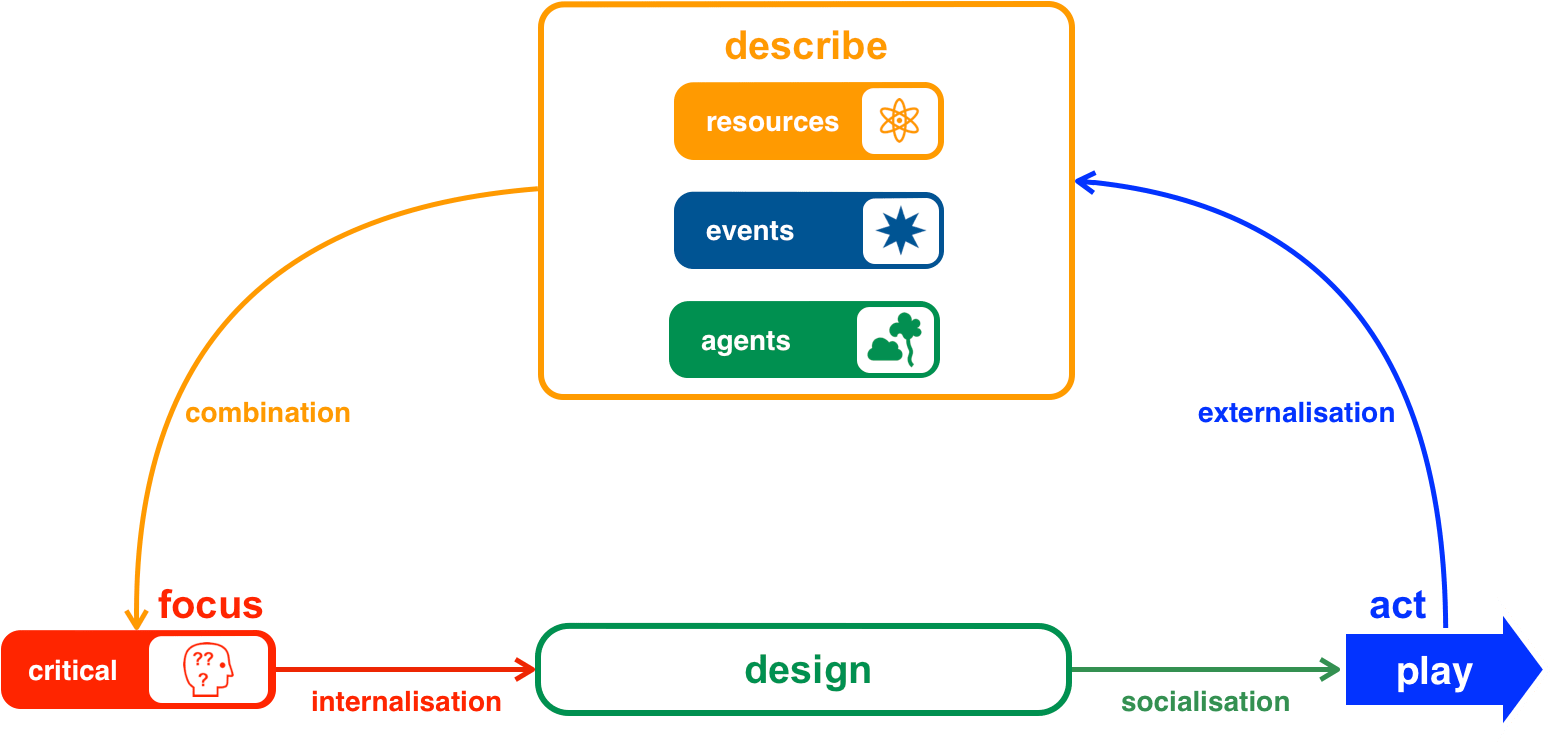 Risk analysis with all stakeholders
Psychological safety catalyses critically important knowledge flows and must be understood as a prerequisite for risk analysis and honest risk assessment.
Innovation is almost always a collaborative process and almost never a lightbulb moment of lone genius. As the historian Robert Conquest once said, "What is easy to understand may have not been easy to think of." Innovation is never easy to think of.
It requires creative abrasion and constructive dissent—processes that rely on high intellectual friction and low social friction.
When everyone feels safe the environment is neurodiversity friendly.
Your insight and opportunity to explore such an important topic seems to have left the students with a desire to facilitate change. For many, they believe the insight has changed their lives and for others who e-mailed me they said the learning has helped them on a personal level. It comes as no surprise that many people can relate to "mask wearing".
Our course material on psychological safety and neurodiversity is now used as key learning resource as part of the MBA course module on neurodiversity at the University of Otago.